IQUITOS – GATEWAY TO THE AMAZON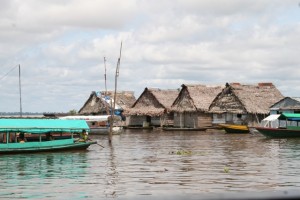 IQUITOS – CAPITAL OF THE AMAZON, was founded in 1864 and made famous by the Rubber Boom of 1880.  It is the capital of the Department of Loreto. With a population of nearly 400,000, it is the largest city of the Peruvian Amazon.  Located between the Nanay River and the Amazon River and it is considered the most important river port in Peru.  Iquitos is almost 4 degrees to the south of the Equator, causing its "tropical" climate, with an average relative humidity of 85 percent.  November to May is considered the wet season or high water season, with the river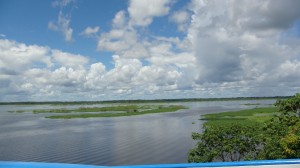 reaching its high point in May.  The river reaches its lowest point in October during the low water season.  Completely surrounded by jungle, Iquitos is accessible only by river or by air.
Iquitos is often referred to as 'The Gateway to the Amazon' due it location providing easy access to the Amazon Rainforest and many expeditions into the jungle begin here. Tourism is the most important industry for this city.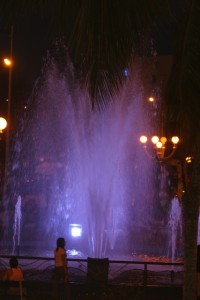 The Plaza de Armas, the heart of Iquitos, spans four square blocks.  It is surrounded by artful, cosmopolitan buildings left over from the rubber boom. The plaza is also a popular gathering place for tourists and locals and is a hub of activity both  day and night.
One of the most unique and famous buildings found in the plaza is the 'Iron House' or  'Casa de Fierro' as it is referred to by the locals. designed by Gustav Eiffel, creator of the Eiffel Tower in Paris France. Located at the corner of Putamayo and Prospero, the Iron House is home to Ari's Burgers, a popular restaurant.
The Malecón, more commonly known as The Boulevard, provides a promenade and river-walk that sparks to life at night! You will find street performers and vendors selling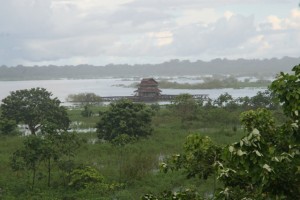 everything, from local crafts to ice cream and cigarettes. It is a marvelous spot to look out over the Amazon and view spectacular sunsets.  There are many restaurants and bars lining the promenade, making it a great location for people-watching and participating in local festivities!