AMAZON RIVER

An enigma, the river is mysterious, extremely beautiful and sometimes frightening.  Because of this, It has been the subject of numerous movies in recent years, including Fitzcarrraldo (1982), El Dorado (1988) and Medicine Man (1991), featuring Sean Connery.
The source of the Amazon River begins high in the Southern Peruvian Andes.  Believed to originate from Apacheta Cliff in Arequipa, a glacial stream on the snow-capped peak of Nevado Mismi.
Flowing through a series of rivers, eventually converging into two main tributary rivers, the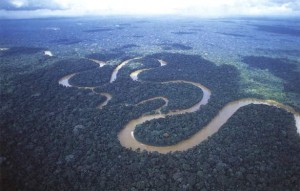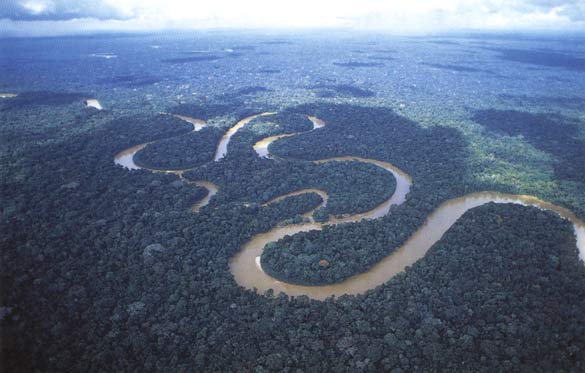 Ucayali and the Marañon, the Amazon River is born at the confluence of these two major rivers.  It continues its journey through Peru, on to Brazil and eventually merging into the Atlantic Ocean.
The Amazon River carries the highest volume of water compared to other rivers of the world, has the largest number of tributaries and is second in length only to the Egyptian Nile.
The Amazon River collects water from 40 percent of South America's landmass.
During the high water season, the level of the river can climb to up to 9 meters.
The Amazon River is the life-force of the Amazon Rainforest. Its forests, natural riches and resources make The Amazon Rainforest, known as 'The Lungs of the Planet', one of the great natural wonders of the world.